In the production and printing process of brochures, the brand and type of paper have a great influence on the quality of brochure printing. Whether the paper is selected appropriately or not will play a strong role in guaranteeing the quality of brochure printing. Now in the market, the papers used for brochure printing are: double copper brochures, matte paper brochures, book paper brochures, super-sensitive paper brochures, art paper brochures, pearl paper brochures, and other special papers. Book and so on. The following is an introduction to 10 commonly used papers.
1. Coated paper
Coated paper, also known as coated paper, is a high-grade printing paper made by coating a layer of white paint made of calcium carbonate or white clay and a binder on the base paper, and calendering it after drying. Because of its fine whiteness, high smoothness and gloss, and moderate oil absorption, it is suitable for copper plate printing or offset printing, printing color or monochrome pictorials, pictures, wall calendars, maps, and books. It is also a packaging printing paper. It is divided into single-sided coating and double-sided coating. The two types are divided into special number, No. 1, No. 2, and No. 3, with a quantitative range of 80 g/m² to 250 g/m². Coated paper requires high coating strength, does not drop powder, and can be suitable for fine-screen printing above 60 lines/cm. There are 175 grams (business cards), 230 grams and 300 grams.
2. Matte pink paper
The official name of matte paper is matte coated paper. When viewed under sunlight, it is less reflective than copper paper. The patterns printed with it are not as bright as the copper paper, but the patterns are more delicate and high-end than the copper paper. Double copper paper and matte paper are used to print brochures, which are generally used to print corporate brochures, product brochures, product catalogs, periodicals, magazines, etc. It has a better effect on the color reduction of printing.
3. Paper for Chinese calligraphy and painting
The paper used for writing and painting with brushes includes Yuanshu paper, rice paper, and burr paper. The cooked rice paper made from it is suitable for the fine brushwork, white color, flexible, long-lasting, and not easy to be eaten by insects. It is famous for being native to Xuancheng area of ​​Anhui. Book paper is generally used to print more text and brochures are more appropriate, generally used to print product manuals, and used to print periodicals and magazines. The color reduction effect of book paper is not that good, so it is not recommended to use book paper to print brochures in many cases.
4. Art paper
It is more suitable for the printing of art brochures and some more artistic design brochures. However, remember that art paper is generally not used to print brochures with product color requirements.
5. Newsprint
Advantages: The paper is loose and light, with good elasticity; good ink absorption performance, which can ensure that the ink is firmly attached to the paper; it has a certain mechanical strength; good opacity performance; suitable for high-speed rotary press printing. Disadvantages: This kind of paper is mostly made of wood pulp, which contains more lignin and impurities. The paper is prone to yellowing and brittle, and its water resistance is extremely poor, so it is not suitable for long-term storage. Main purpose: suitable for the main body paper of newspapers, periodicals, textbooks, comic strips, etc.
6. Offset printing paper
Offset paper for short. It is a kind of paper used for offset (offset) printing. It is divided into single-sided offset paper and double-sided offset paper. Single-sided offset paper is mainly used for printing posters and New Year pictures. , Packaging boxes, etc.; double-sided offset paper is mainly used for printing brochures, pictures, etc. Offset paper has compact texture, low flexibility, and strong water resistance, which can effectively prevent paper deformation, misalignment, napping, and powder removal during multi-color overprinting. It can maintain good color purity for printed matter.
7. Binding cardboard
Important materials for book box binding include white cardboard, yellow cardboard box cardboard, etc., which are mainly used to make hardcover book covers and envelopes. The hardcover book case with cardboard as the skeleton has the advantages of firmness, beauty and long-term preservation.
8. Synthetic paper
Production process: Synthetic paper is made by using chemical raw materials such as olefins and adding some additives. Advantages: It has soft texture, strong tensile strength, high water resistance, light resistance, cold and heat resistance, resistance to chemical corrosion, no environmental pollution, and good air permeability. Main purpose: used for printing high-end artwork, maps, brochures, high-end books, etc.
9. Letterpress paper
A paper suitable for printing various books, sports articles and magazine texts on a letterpress printing machine. The basis weight is 52 grams/square meter and 60/square meter. There are two types of roll paper and flat paper. The smoothness is 30 meters and the opacity is not less than 88%. Letterpress printing paper is a widely used book paper. It is slightly smoother than newsprint and has a longer shelf life. However, it is prone to lint and powder and is not suitable for printing books and periodicals by offset printing. Writing on this paper is easy to blur.
10. Glossy paper
Single-sided glossy paper for writing, office and publicity slogans. It can also be used for pasting paper boxes, packaging goods, printing calendars, letterheads and invoices, etc. It has a wide range of uses and is a commonly used thin paper. It used to be called office paper or snow lotus paper. There are three types: fente, No. 1, and No. 2, with a quantitative range from 18 g/m² to 40 g/m². The quality requires uniform thickness, smooth paper surface, light sizing for easy writing, and certain water resistance. Colored and glossy paper, also known as slogan paper, is mainly used for writing slogans!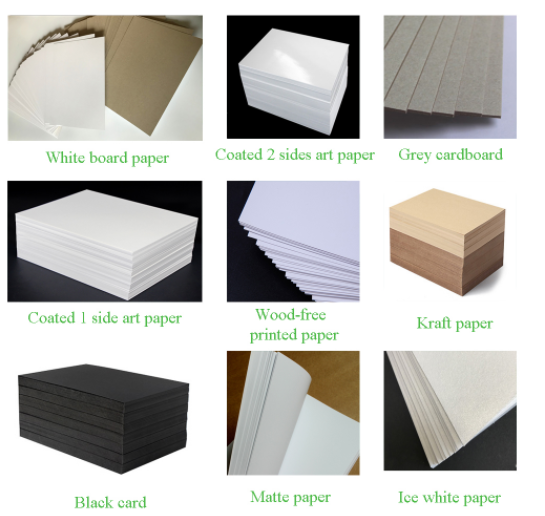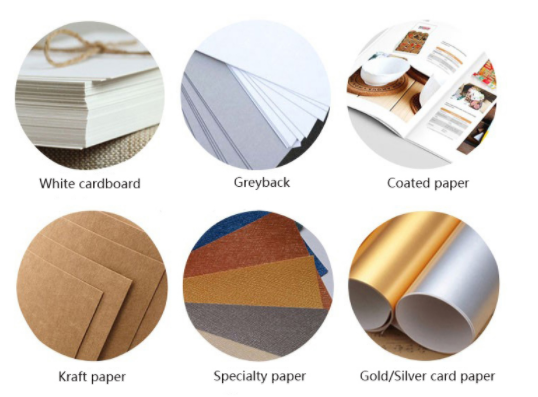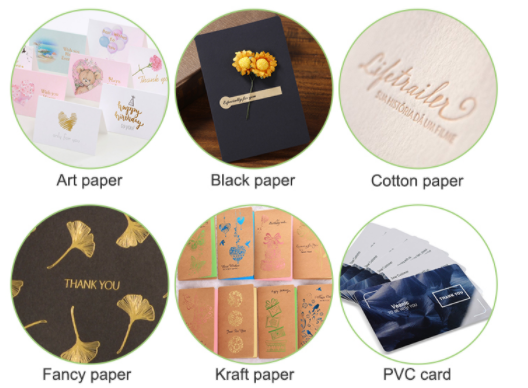 Paper Selection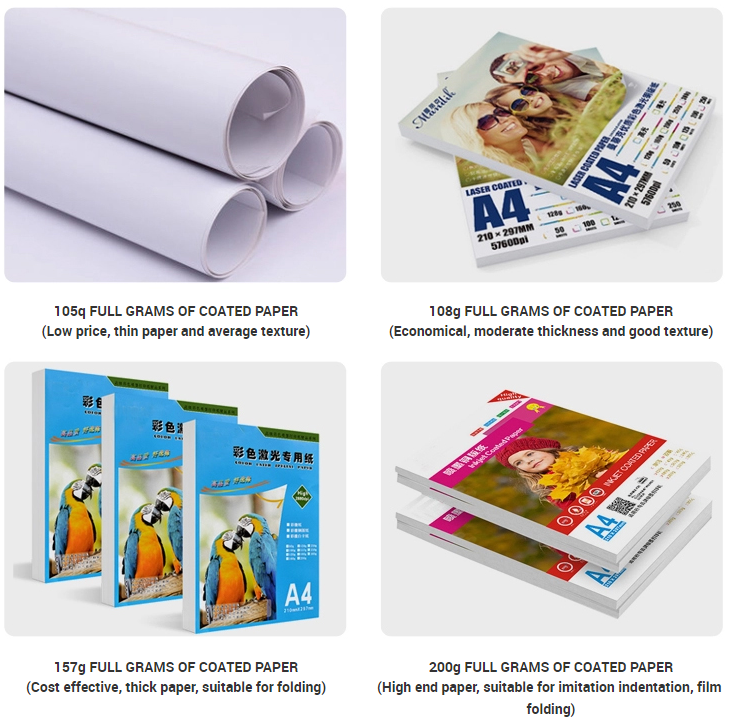 Coated paper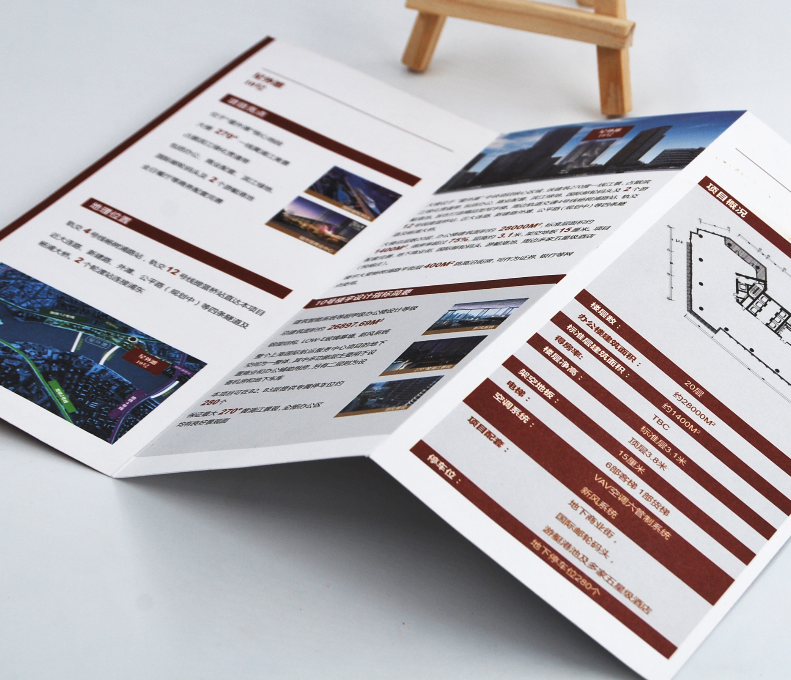 Matte pink paper