We can offer you a wide variety of feather flag banners, which are made of polyester material, weather resistant and very durable, perfect for outdoor use. The pole set is constructed from a combination of lightweight aluminum and fiberglass poles for durability. Using ground stakes, flags can be placed in grass or soil. We also offer additional base options that allow flags to be displayed on hard surfaces and indoors. There are 4 feather logo choices here:
Double sided
Single sided
Outdoors
Indoors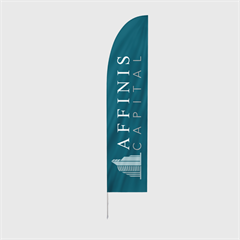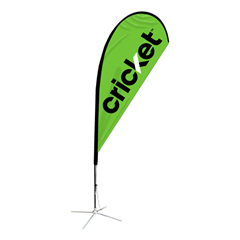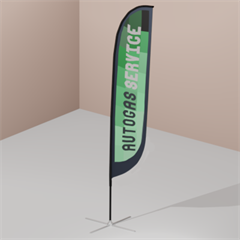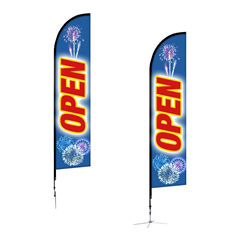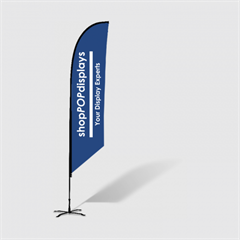 Double sided introduce.
If you want your flag's messaging or branding to be visible from both sides, our double sided custom feather flags are the way to go. Print your design on both sides of the flag or a different design on each side
to design the back side, simply click the "back side" button once the double sided option is selected.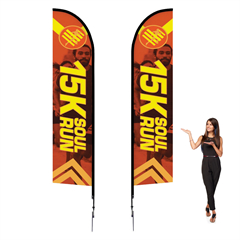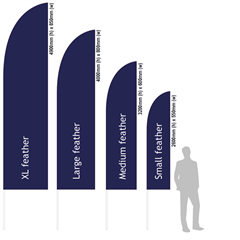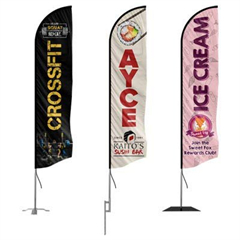 Single sided introduce.
Far less common than a double sided feather flag, our flags can be printed only on one side if needed. Single sided signs will be "print through" meaning that your design and/or text will be somewhat visible from the backside, but to any extent of visibility the design will appear mirrored instead of duplicated on the back side.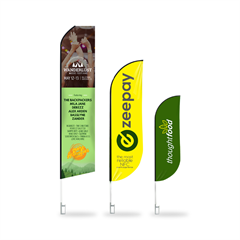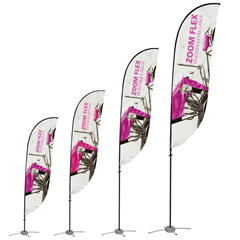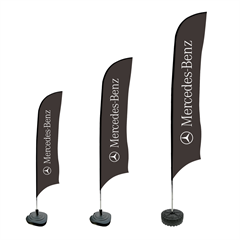 Outdoors introduce.
Feather flags are great outdoor signs due to their versatility, durability, and weather resistance. We recommend using either a ground stake, square base, or base with water bag for outdoor installations. With the exception of severe weather, your feather flags can be used outdoors year round.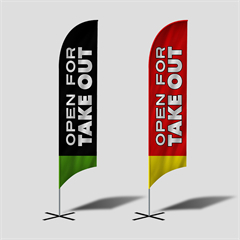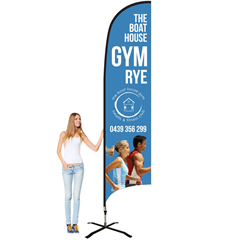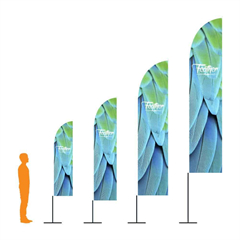 Indoors introduce.
Used indoors, feather flags are a versatile sign option for events, expos, conferences, directional needs and much more. We recommend using either a square base or cross base for indoor use.